Research Units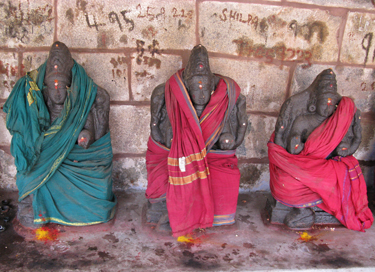 The whole EFEO research program brings together its academic staff and visiting scholars to conduct interdisciplinary research. Through its diverse scholarly partnerships, the EFEO fosters transversal research [projects] both on a regional and international scale. This general research program is divided into two sectors:
EFEO News
New publication
D'un empire, l'autre
Premières rencontres entre la France et le Japon au XIXe siècle
, François Lachaud & Martin Nogueira Ramos (éd.), Études thématiques 33, Paris, EFEO, 2021, 402 pages.
READ MORE
Roundtable
Online, 26 October 2021
On the occasion of the 30th anniversary of the Paris Agreements on Cambodia, the French Embassy in Cambodia presents a roundtable discussion on the theme "Safeguarding Heritage in the Service of Peace: the Cambodian Experience".
This online event, hosted by the French ambassador, will gather representatives from the Cambodian government, APSARA National Authority, UNESCO, International Coordinating Committee for the Safeguarding and Development of the Angkor Region (CIC-Angkor), the EFEO as well as other actors involved in heritage conservation and development in Cambodia.
🗓️ Tuesday, October 26 from 2:30pm to 4:30pm (Cambodian time, 9:30am to 11:30am French time)
To join the event ➡️
fb.me/e/2CdlgSkX0
In Memoriam
20 October 2021
It is with deep regret that we learn of the demise of the eminent sinologist and former director of the École française d'Extrême-Orient (EFEO), Léon Vandermeersch, who passed away on October 17, 2021 at the age of 93.
The entire staff of the EFEO will always remember him with the greatest respect and we express our deepest condolences to his family.
In Memoriam by Franciscus Verellen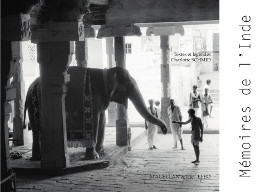 New Publication
Mémoires de l'Inde
Textes et légendes
Charlotte Schmid
READ MORE
Aséanie
Online,
All issues of the journal
Aséanie
(from 1997 to 2014) are now available on Persée!
24e Rendez-vous de l'histoire de Blois
Blois, France, 06 October 2021
Meet the Réseau des Écoles françaises à l'Étranger - ResEFE - at the 24th Rendez-vous de l'histoire in Blois during the Carte blanche for the ResEFE: "
Les chercheurs sur leur terrain de travail : questions sociales et environnementales
". October 8, 2 to 3:30 p.m. Chocolaterie site of the IUT - Amphi 1, Blois.
Christophe Pottier, for the EFEO, will present "Vivre et travailler dans les temples d'Angkor au XXe siècle".
The ResEFE will also be present at the
Salon du livre
, on the stand of the Librairie Jean de Léry (Stand N and N')
EFEO Field Scholarships - 1st Semester 2022
20 September 2021
The deadline for submitting an application to an
EFEO Field Scholarships
for Master and PhD students enabling a field study in Asia at one of the EFEO centers is set to the 14th of October 2021.