Research Units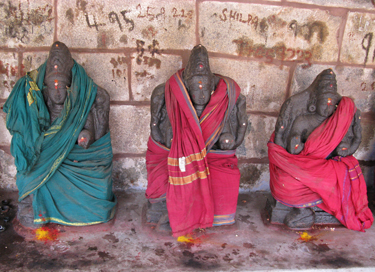 The whole EFEO research program brings together its academic staff and visiting scholars to conduct interdisciplinary research. Through its diverse scholarly partnerships, the EFEO fosters transversal research [projects] both on a regional and international scale. This general research program is divided into two sectors:
EFEO News
Opening of the EFEO Paris's Library
Covid-19 Information
Paris, France,
Changes in opening hours and access conditions of the EFEO Paris's library

♦
Readers wishing to consult the collections in the reading room:
From September 21, 2020, the library is open
Monday to Friday from 10 am to 5 pm
.
Users are invited :
→ To reserve the documents they wish to consult
24 hours in advance
from their
reader account on the catalog
→ Then to book time slot in the reading room:
BOOK TIME SLOT IN THE READING ROOM
Once the daily quota of places has been reached, the date ceases to be selectable in the form.
♦
Readers wishing to borrow documents:
The loan-return service is open to researchers and students who have the right of loan.
Please reserve the documents
before Tuesday lunchtime
on the
library catalog
.
Books are available in the library's access corridor on Wednesday of the same week
.
Please note that unclaimed documents are returned to the library every Wednesday evening.
It is forbidden to stay in the common areas of the Maison de l'Asie.
In Memoriam Bertrand Chung
04 September 2020
Bertrand Chung (Chung Sŏng-bae, 1933-2020).
We were saddened to learn of the death of Bertrand Chung in Yongin on June 8 (Kyŏnggi-do). Political scientist, Japanologist, and Koreanologist, director of studies at the EHESS, in 1994 he laid the foundation stones of the EFEO in the Republic of Korea, at Korea University.
New publication
Paris, France,
Une philosophie de la parole

L'Enquête sur la connaissance verbale (Śābdanirṇaya) de Prakāśātman, maître advaitin du Xe siècle
READ MORE
History of Religions Prize of the Foundation ''Les amis de Pierre-Antoine Bernheim''
On June 19, "Les amis de Pierre-Antoine Bernheim" [Friends of Pierre-Antoine Bernheim] Foundation of the Académie des Inscriptions et Belles-Lettres awarded the
History of Religions Prize
to Martin Nogueira Ramos, EFEO lecturer and head of the EFEO Center in Kyoto, for his work
La foi des ancêtres: Chrétiens cachés et catholiques dans la société villageoise japonaise XVIIe-XIXe siècles
[Ancestors' faith: Hidden Christians and Catholics in Japanese village society in the 17thto 19th centuries] (Paris, CNRS Éditions, 2019). His work traces the history of Japanese Christian communities from the time of proscription (1614) to the return of missionaries to the archipelago in the second half of the 19th century.