The Vientiane Library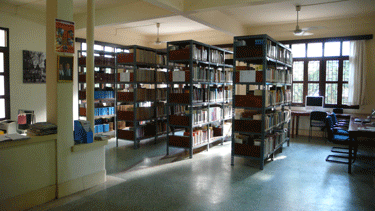 The Vientiane centre
Head: Michel Lorrillard
École française d'Extrême-Orient FEML

1 rue Sisangvone – Unit 6
Bane Naxay
BP 3248
Vientiane
Laos
Tel +856 21 41 46 20
Fax +856 21 41 39 52
michel.lorrillard@efeo.net
Read more on the Vientiane centre

Visit the Vientiane blog
EFEO News
EFEO publications
In order to highlight the EFEO publications, a new website dedicated to them is online.
You can now consult the catalog of all the books published since the creation of the EFEO and buy directly those that interest you
HERE
.
Vientiane Lectures
Laos, Vientiane, 26 June 2013
Lecture by Xay Petchanpheng on "L'éducation dans les monastères Tai Lue du Laos: transmission des savoirs et socialisation [Education in the Tai Lue monasteries in Laos: transmission of knowledge and socialisation]."
READ MORE