The Vientiane Library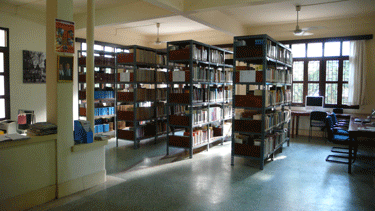 The Vientiane centre
Head: Michel Lorrillard
École française d'Extrême-Orient FEML

1 rue Sisangvone – Unit 6
Bane Naxay
BP 3248
Vientiane
Laos
Tel +856 21 41 46 20
Fax +856 21 41 39 52
michel.lorrillard@efeo.net
Read more on the Vientiane centre

Visit the Vientiane blog
EFEO News
Position open to competition
Paris, France, 09 May 2022
A position is open to competition: Lecturer at the EFEO in "Archaeology and History of insular Asia"
The deadline for receipt of applications is Monday 9 May 2022 at 18:00 (Paris time)
For more information please see the announcement
READ MORE
Signature of a bilateral agreement for the CHAMPA project
Vientiane, Laos, 17 June 2020
On June 17, the Vientiane office of the Agence française de développement (AFD), which has already signed a partnership agreement with the EFEO for various actions carried out in the framework of the CHAMPA project, signed the general bilateral agreement for the same project with the Laotian Ministry of Planning and Investment. This project aims to preserve and develop the cultural and urban heritage of the Champassak and Savannakhet provinces (South Laos). The EFEO provides scientific expertise and training in four areas: geomatics, archaeology, museography, and restoration.
Vientiane Times article
.
Legend: In the foreground from left to right: Mrs. Florence Jeanblanc-Risler, French Ambassador to Laos, Dr. Kikeo Chanthaboury, Deputy Minister of Planning and Investment and Matthieu Bommier, Director of AFD.
EFEO publications
In order to highlight the EFEO publications, a new website dedicated to them is online.
You can now consult the catalog of all the books published since the creation of the EFEO and buy directly those that interest you
HERE
.