The Hanoi Library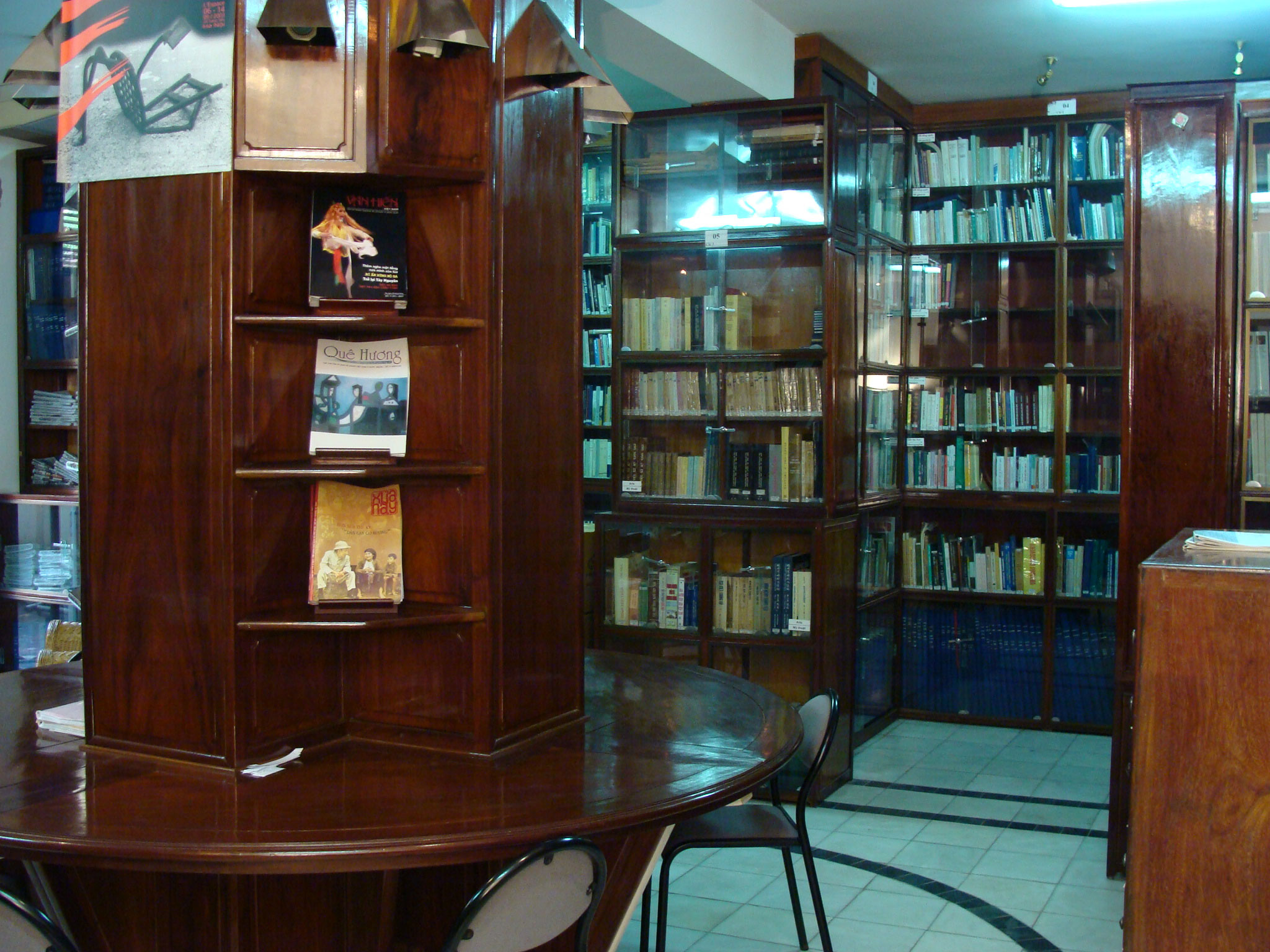 Ecole française d'Extrême-Orient
5a Xóm Hạ Hồi, Hoàn Kiếmi
Hanoi, VIETNAM
Tel : +84 24 38 22 06 23
Fax : +84 24 38 22 06 25
Librarian: Mr. Nguyen Van Truong
Established in 1995, after the EFEO's return to Vietnam, the library at the Hanoi centre holds more than 6 000 volumes in French, Vietnamese and English. Its collections are specialised in the research fields of the centre: the history and anthropology of Vietnam and its neighbours (Cambodia, China, Laos, Thailand). The library attaches great importance to the development of exchanges with universities and research schools in Vietnam, France and overseas. The acquisition in 2005 of the personal collection of Professor David Marr has greatly enriched the library's holdings.
Access and opening hours
From Monday to Friday
Morning: from 9 am to 12 pm
Afternoon: from 2 to 5 pm
Closed on public holidays
Registration on presentation of a passport/identity card, and a photograph
Lending is restricted to researchers at the centre
A photocopy service is available to readers
The Hanoi centre
Head: Andrew Hardy
5a Xóm Hạ Hồi, Hoàn Kiếm
Hanoi
Vietnam
Tel: +84 24 38 22 06 23
Fax: +84 24 38 22 06 25
andrew.hardy@efeo.net
efeo.vietnam@gmail.com
Read more on the Hanoi centre

Visit the Hanoi blog
EFEO News
EFEO publications
In order to highlight the EFEO publications, a new website dedicated to them is online.
You can now consult the catalog of all the books published since the creation of the EFEO and buy directly those that interest you
HERE
.
Visit of the Libraries' Director in Vientiane and Hanoi
Laos, Vietnam, 22 April 2013
Rachel Guidoni is in Vientiane from 22 to 27 April and in Hanoi from 28 April to 3 May to visit libraries, meet with personnel, and check on the systems used in cataloging and shelving collections.