The Hanoi Library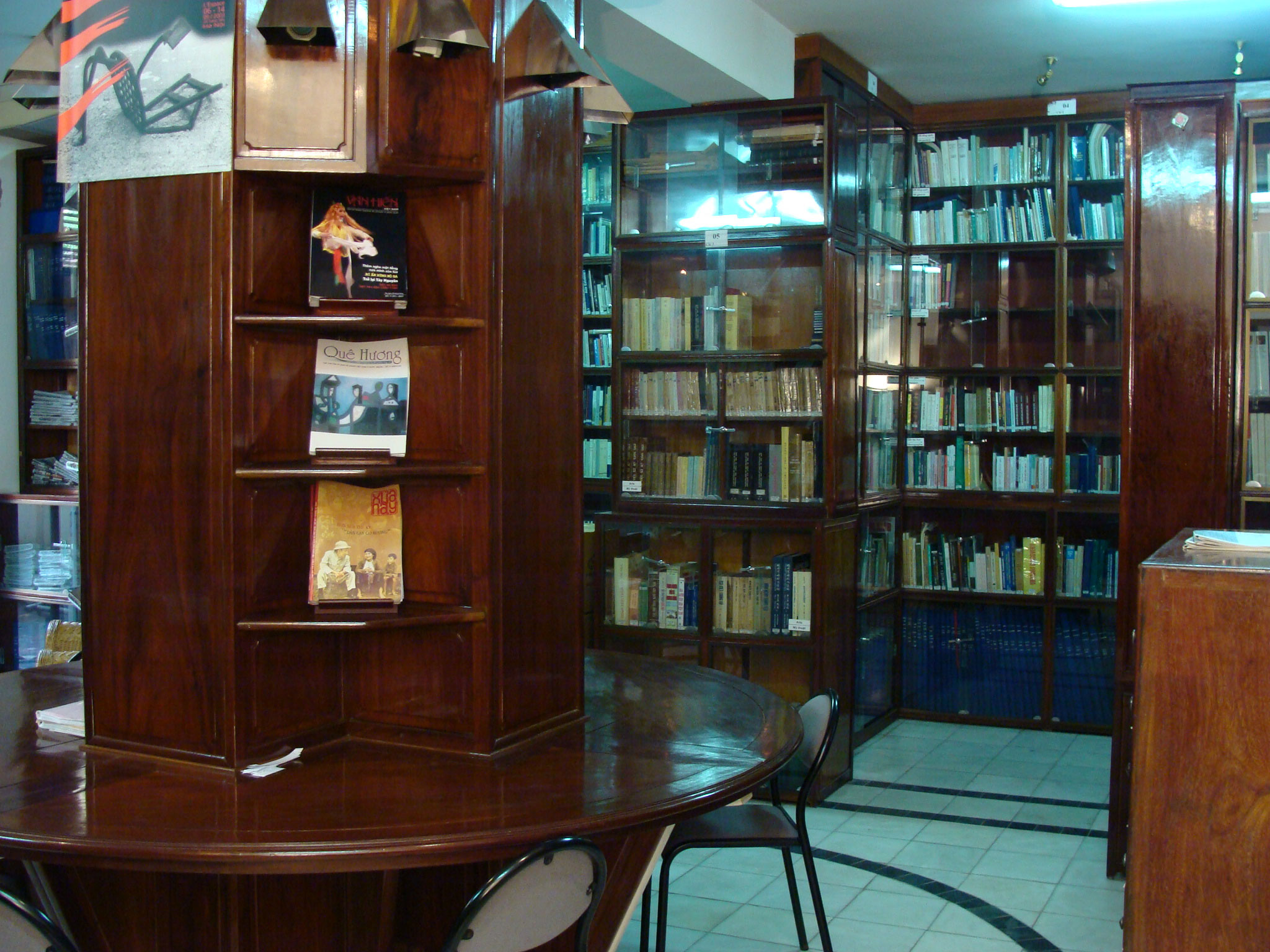 Ecole française d'Extrême-Orient
5a Xóm Hạ Hồi, Hoàn Kiếmi
Hanoi, VIETNAM
Tel : +84 24 38 22 06 23
Librarian: Ms. Nguyen Huong Giang
Established in 1995, after the EFEO's return to Vietnam, the library at the Hanoi centre holds more than 6 000 volumes in French, Vietnamese and English. Its collections are specialised in the research fields of the centre: the history and anthropology of Vietnam and its neighbours (Cambodia, China, Laos, Thailand). The library attaches great importance to the development of exchanges with universities and research schools in Vietnam, France and overseas. The acquisition in 2005 of the personal collection of Professor David Marr has greatly enriched the library's holdings.
Access and opening hours
From Monday to Friday
Morning: from 9 am to 12 pm
Afternoon: from 2 to 5 pm
Closed on public holidays
Registration on presentation of a passport/identity card, and a photograph
Lending is restricted to researchers at the centre
The Hanoi centre
Head: Philippe Le Failler
5a Xóm Hạ Hồi, Hoàn Kiếm
Hanoi
Vietnam
Tel: +84 24 38 22 06 23
philippe.le-failler@efeo.net
efeo.vietnam@gmail.com
Read more on the Hanoi centre

Visit the Hanoi blog
EFEO News
Position open to competition
Paris, France, 09 May 2022
A position is open to competition: Lecturer at the EFEO in "Archaeology and History of insular Asia"
The deadline for receipt of applications is Monday 9 May 2022 at 18:00 (Paris time)
For more information please see the announcement
READ MORE
Conference
Hanoi, Vietnam, 25 November 2021
On November, 25 the international conference "EFEO Photographic Archives in the Social Science Library of the Vietnam Academy of Social Sciences" is being held in Hanoi, with presentations for the EFEO by Christophe Marquet, Isabelle Poujol and Philippe Le Failler!
Colloquium ''Ancient Japanese Book Collection of the Social Sciences Library - Issues and Potential''
Hanoi, Vietnam, 14 October 2020
On October 14 the Institute of Social Sciences Information in Hanoi, which holds part of the collections of the former EFEO library, organized a colloquium on the Japanese collection, entitled:
Ancient Japanese Book Collection of the Social Sciences Library - Issues and Potential
.
The director of the EFEO, Christophe Marquet, gave a talk on the history of this collection, which was created at the beginning of the 20th century by the first EFEO Japanese scholars, and on works concerning the artistic heritage.