Research Units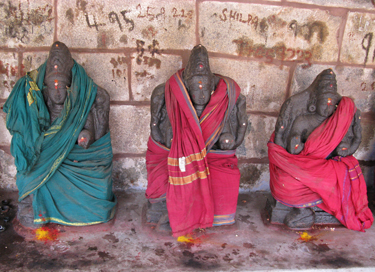 The whole EFEO research program brings together its academic staff and visiting scholars to conduct interdisciplinary research. Through its diverse scholarly partnerships, the EFEO fosters transversal research [projects] both on a regional and international scale. This general research program is divided into two sectors:
EFEO News
Covid-19 Information: new procedures of the library
Paris, France, 20 January 2022
From Monday, September 13, access to the EFEO library changes:
The library will be open Monday to Friday from 9 a.m. to 6 p.m
It will no longer be necessary to reserve a place in the reading room, but you will have to be registered or pre-registered on the Bulac catalogue for the "Maison de l'Asie" site: https://catalogue.bulac.fr/
The documents will be communicated 20 minutes after their reservation from your reader's account, and will be made available on the shelves on the patio side of the reading room- The library will welcome 15 readers per day. In case of overcrowding, priority will be given to readers consulting EFEO documents
The health pass will not be required, but the wearing of masks and the respect of protective measures will continue to apply
If you are experiencing Covid-19 type symptoms, please postpone your visit to the library.
Happy New Year 2022
03 January 2022
The French School of Asian Studies wishes you a Happy New Year.
Click
here
to watch the animation.
Annual closure of the Maison de l'Asie
Paris, France, 24 December 2021
The Maison de l'Asie closes from Friday December 24, 2021 at 4 pm to Monday January 3, 2021 at 8 am.
The Paris library closes from Thursday 23 December in the evening!
The EFEO and its staff wish you a happy holiday season!
Ceremony
Jillellamudi, Inde, 09 December 2021
On the occasion of the Golden Jubilee celebrations of Matrushree Oriental College in Jillellamudi (Andhra Pradesh) on December 9, 2021, S.L.P. Anjaneya Sarma, who worked there for 16 years from the inception of the college until he joined the EFEO in 1987, gave a keynote address and was then honoured by the management and his former students.
Webdocumentary
Online, 06 December 2021
To mark its 120th anniversary, the EFEO has put online a webdocumentary entitled "
L'École française d'Extrême-Orient: 120 ans de recherches en Asie
" [The French School of the Far East: 120 years of research in Asia], which aims to raise awareness of its history, its Centers, its researchers, and the richness of the holdings of its library and archives: prints, printed works, manuscripts, maps, blueprints, photographs, images, etc.