French Institute for Eastern Archaeology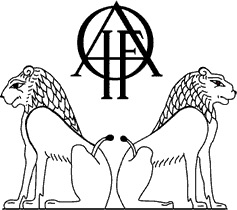 The French Institute for Eastern Archaeology in Cairo is a public institution under the authority of the French Ministry of Higher Education and Research. The role of the institute is to facilitate research and the archaeological investigation of the sequential cultures in Egypt. Members of the institute can be divided into two distinct categories: egyptology and papyrology, and Coptic and Arabo-Islamic studies. The Institute welcomes scholars, as well as scholarship holders and scholars on temporary missions.
EFEO News
Session at the AIBL
Paris, France, 24 May 2019
On Friday, May 24, 2019, a thematic session was held at the Académie des Inscriptions et Belles-Lettres, under the patronage of His Majesty Norodom Sihamoni, on "25 ans de contributions cambodgienne, française et internationale à la conservation et au développement d'Angkor", in the presence of Christophe Marquet, EFEO Director.
The Secrétaire perpétuel Michel Zink "underlined the extent of the debt owed by the Cambodians and the French, and more broadly by the international community, to the École française d'Extrême-Orient, whose work in Angkor has been supported by the Académie since its beginnings".
Master « Études Asiatiques » (EHESS-EPHE-EFEO) – Inscriptions 2019-2020
Paris, France, 22 May 2019
PSL University opens at the start of 2019-20 a new master "Études Asiatiques". This collaboration between the École française d'Extrême-Orient (EFEO), the École pratique des hautes études (EPHE) and the École des hautes études en sciences sociales with a view to training researchers or experts capable of developing critical thinking on the Asian societies approached in their specialisations and in the long term.
Admissions for the Master "Etudes Asiatiques" are open: see the detailed information and the contacts for the teaching staff on the
Master website
and in its
brochure
.
Martin Nogueira Ramos presents his book
Paris, France,
On Monday, May 20, Martin Nogueira Ramos presents his book
La foi des ancêtres. Chrétiens cachés et catholiques dans la société villageoise japonaise (XVIIe-XIXe siècles)
(CNRS editions, 25 April 2019).
From 4:30 pm to 5:30 pm, in the Salon of the Maison de l'Asie. To attend the presentation,
please confirm by email notification
.
New publication
France, Paris,
Ōtsu-e
Peintures populaires du Japon
Des imagiers du XVIIe siècle à Miró
Read more
Call for papers
Kyoto, Japon, 16 May 2019
On November 1, 2020, the EFEO Center of Kyoto will host a
study day on architecture, urban planning and landscape in Japan
.
Students, researchers and other practitioners in these fields related to space culture are invited to present their work and contribute to the scientific exchanges that will be held during the various meetings organized by the Japarchi network in France and Japan.
Proposals for communication must be
sent by email
before 30 June 2019
.