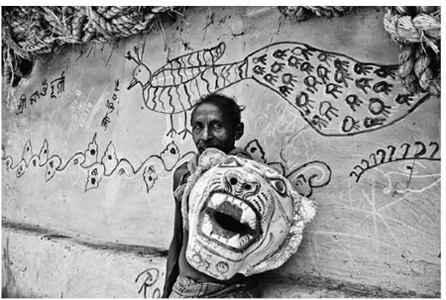 Angkor Photo Festival
25 OCTOBER 13
The 9th
Angkor Photo Festival
will be held in Siem Reap from 23rd - 30th November, 2013
During the week, the festival will feature exhibitions, evening slideshow programmes, and other photography activities.
Subrata Biswas
photos exhibition, entitled
Behind the mask
, will be hosted at the
EFEO center
. Created in 2005, the Angkor Photo Festival is the first of its kind in Southeast Asia. Held every year in the bustling town of Siem Reap, Cambodia, the weeklong festival features exhibitions, slideshows, and other activities. The strong educational goals of the Angkor Photo Festival set it apart from other photography events. The free Angkor Photo Workshops for emerging Asian photographers are conducted by renowned photographers for specially selected participants, and the festival operates its own outreach programme - the Anjali Children's Photo Workshops for children of Anjali House. The Angkor Photo Festival seeks to showcase and highlight top photography on an international stage, with a unique focus on discovering new talent, especially from Asia. It also acts as an accessible, inclusive platform for photography professionals to meet and interact.
angkor photo festival