Scholarships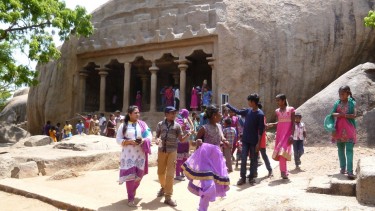 The different fundings proposed by EFEO.
EFEO News
EFEO Field Scholarships - 2nd Semester 2020
14 March 2020
The deadline for submitting an application to an EFEO Field Scholarships for Master and PhD students enabling a field study in Asia at one of the EFEO centers is set to the
14th of March 2020
.
READ MORE
Vietnam Publishers Association Award (Category B)
Ho Chi Minh City,
Nguyễn Thị Hiệp, Marcus Durand, Philippe Papin, and Olivier Tessier have received the prize (category B) from the Vietnam Publishers Association for the work "Tranh Dân Gian Việt Nam" [
Imagerie Populaire Vietnamienne
] by Maurice Durand (2018, EFEO & Nxb Văn hóa Văn nghẹ, TP. Ho Chi Minh, 451 p.).
Happy New Year 2020
The French School of Asian Studies wishes you a Happy New Year.
Click
here
to watch the animation.
CANCELLATION of the Paris EFEO/ASIES Seminar
Paris, France, 16 December 2019
Due to the transport strike, the seminar is postponed to a later date.

Alain Arrault (EFEO) speaks on: "
Écrire l'histoire en Chine
". This seminar is part of the
Dire et écrire l'histoire
theme of the Master Études asiatiques - PSL (EFEO-EPHE-EHESS).
From 10:30 to 12:00, free admission
Maison de l'Asie, 22, avenue du Président Wilson, 75116 Paris, Grand salon, 1st floor
READ MORE
Cerangkor-OnFire archaeological experimentation project
Siem Reap, Cambodia, 09 December 2019
As part of the Cerangkor-OnFire archaeological experimentation project organized at the EFEO Center in Siem Reap, a ceramic firing in a dragon kiln replica is being organized on December 9. The public firing will take place at 6pm around a buffet to which you are warmly invited.In addition to providing our knowledge of this Angkorian industry, these experiments constitute a unique didactic tool for students who will have to search equivalent structures.
Details about the project and event on the
website
and
Facebook page
.