Scholarships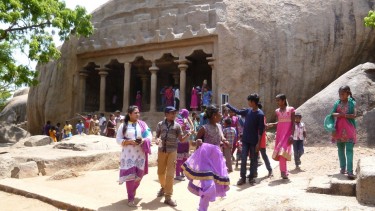 The different fundings proposed by EFEO.
EFEO News
Training cycle
Phnom Penh, Cambodia, 25 September 2020
The second session of the training cycle "The Archives of the Conservation of Angkor (1908-1975): History, Uses, and Heritage Issues" was organized at the National Museum of Cambodia in Phnom Penh on September 24 and 25, 2020, in partnership with the EFEO.
Learn more about it
READ MORE
New publication
Paris, France,
Henri Marchal,
un architecte à Angkor
Read more
Opening of the EFEO Paris's Library
In Memoriam Bertrand Chung
04 September 2020
Bertrand Chung (Chung Sŏng-bae, 1933-2020).
We were saddened to learn of the death of Bertrand Chung in Yongin on June 8 (Kyŏnggi-do). Political scientist, Japanologist, and Koreanologist, director of studies at the EHESS, in 1994 he laid the foundation stones of the EFEO in the Republic of Korea, at Korea University.
New publication
Paris, France,
Une philosophie de la parole

L'Enquête sur la connaissance verbale (Śābdanirṇaya) de Prakāśātman, maître advaitin du Xe siècle
READ MORE